Timber Frame Restoration & Replacement
David Rudge Associates specialises in timber frame restoration and replacement. We work with historical, period and listed buildings throughout the UK.
Timber Frame Restoration in Listed Buildings
Replacing or repairing timber frames in listed buildings may be necessary for maintenance. We can help if the original features have become damaged, rotten or infected with woodworms. Several details apply when considering timber frame restorations in listed and historical buildings. The following observations need to be replicated to retain the original features of the building:
The type of timber used

The dimensions and condition of the timber

Treatment and Surface Finish of the Frame

Position of frame construction

Original assembly marks

Decorative features and mouldings details

Location of any distortions and damage

Consider the wood used within elements such as deep mouldings, door heads, panels, large boards and wide braces. It needs to be a dry and stable material which will not distort due to shrinkage.

Be aware that any repair work uses materials that will be permanently bonded to an original material. This needs to be matched in surface type, colour, grain pattern and moisture content.
Timber Frame Work in Listed Buildings
David Rudge Associates work with each individual building and the original construction. This is to ensure that we have gained a complete understanding of the original design and materials used. Listed building restoration work needs to be undertaken by experienced and knowledgeable experts. Otherwise, it will not get approved by the local authority.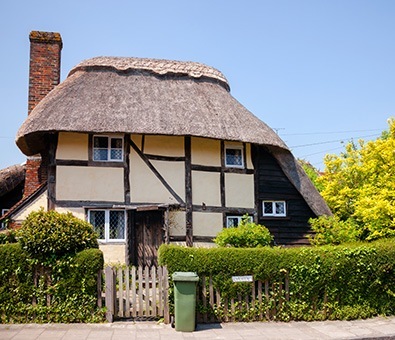 Our dedicated team conducts in-depth research into the original features. We assess the building materials used in historical buildings. This is so that any refurbishments and maintenance retain the character and work with the structure of the property.
Call us for more information on timber frame replacement and restoration of listed buildings. For advice on historical buildings, please don't hesitate to get in touch 01889 504219.